Saholy Harinirina Rambinintsaotra
Invited Researcher of DEA Programme Stay in France: from September 5th to October 14th, 2022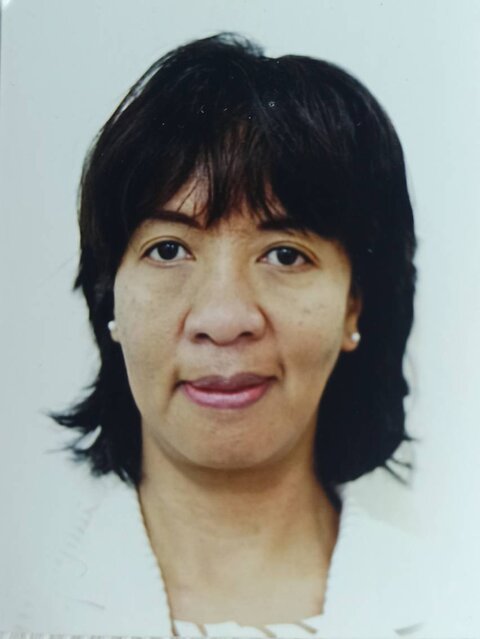 Saholy Harinirina Rambinintsaotra is Professor of Public Law at the Faculty of Law and Political Science at the University of Antananarivo, Madagascar. She is a Visiting Professor of Environmental Law at Senghor University in Alexandria, Egypt. She is a Member and National Correspondent of the International Centre for Comparative Environmental Law, Limoges France. She is also a member of the scientific committee of the Environmental Law Journal of the African Environmental Law Network.
The project
Title: Environment, rights of uses and rights of forest uses: What synergies towards good governance and the recognition of the right to the environment?
Keywords: Land, Uses, Commons, Governance, Right to the environment
Selected publications :
Book:
Book chapters:
« Regard critique sur la transaction pénale en matière environnementale dans quelques pays d'Afrique Francophone », in Droit, humanité et environnement - Mélanges en l'honneur de Stéphane Doumbé-Billé, édition 2020.
Co-auteur, pour le cas de Madagascar, dans l'ouvrage, « Racines enchevêtrées et marées changeantes. Gouvernance des mangroves pour la conservation et l'utilisation durable », Sous la Direction de Slobodian, L. N., Badoz, L. (éd.) (2020). WWF Allemagne, Berlin, Allemagne, UICN, Gland, Suisse. xii+278pp.
« Pour un développement durable du secteur Minier», in Esclavage et libération à Madagascar, under the Direction of Rakoto Ignace and Urfer Sylvain, Ed. Karthala 2014, p. 295-316.
« L'accès coutumier aux ressources environnementales du territoire : Défendre l'indéfendable ? ». In « Géopolitique et environnement : Les leçons de l'expérience malgache ». Sous la Direction de Rakoto Ramiarantsoa Hervé., Blanc-Pamard Chantal., Pinton Florence, Edition IRD. Année 2013, p. 99-122.
« Ombres et lumières d'une gestion intégrée du littoral à Madagascar », in Regard sur le droit malgache, Mélanges en l'honneur du Professeur Raharinarivonirina, Ed. L'Harmattan 2010, p. 407-441.
Articlesre
« Les défis dans la mise en œuvre de dispositifs d'Accès et de Partage des Avantages à Madagascar sur  les  ressources  génétiques  et  les  connaissances traditionnelles  associées :  cas de l'utilisation  de l'Artemisia face au Covid-19 », Annales de droit N° 9- 2020
« Les communautés de base, partenaires privilégiés de l'administration forestière à Madagascar : le droit en question » co-authored with Sigrid Aubert, Philippe karpe, Georg Jaster, Pierre Montagne, Revue Juridique de l'Océan Indien n° 20, 2015, p. 227-248.
« Ressources génétiques et connaissances traditionnelles associées à Madagascar : Ambiguïtés politiques et juridiques », acte d'une communication sur le colloque «Peuples indigènes et ressources du vivant ». In Ressources du vivant- ELOHI N° 5/6 2015, p. 117-149.
« Transaction pénale : justice négociée ou mode efficace de règlement de différend en matière environnementale ? », », Annales Droit Nouvelles Séries- Antananarivo 2015.
« Enjeux et défis pour la mise en place du dispositif APA à Madagascar : les droits locaux et les contrats de bioprospection », Revue Africaine de droit de l'Environnement n° 2/ 2014, p. 123-144.
« Réflexions sur le développement durable, la légistique et le juge », Annales Droit Nouvelles Séries- Antananarivo 2014. P. 45-67.
« Réflexions pour la gestion durable des bois précieux illégalement exploités à Madagascar», in Revue Africaine du Droit de l'Environnement, n° 00, juillet 2013, p. 103-110.
« La législation minière malgache face au consentement libre, préalable et informé » in Forêts Africaine-Tabernacle des savoirs, Volume 1- Les peuples Autochtones et le Consentement Libre, Informé et préalable-Forest People programme, éd. Organisation d'Accompagnement et d'Appui aux Pygmées (OSAPY), RDC, 2013, p. 112-122.
Partage équitable des avantages issus des ressources génétiques : entre espoirs et incertitudes pour les pays fournisseurs ». Annales Droit Nouvelles Séries- Antananarivo. 2013. p. 23-46.
« Aire protégée : Un enjeu pour la conservation et l'équité sociale ». In la gestion intégrée des ressources naturelles renouvelables à Madagascar. Edition : CITE-CORUS-FRB, 2012, p. 163-174.
« Réflexions sur l'adoption récente d'un cadre juridique spécifique à la gestion intégrée des zones côtières à Madagascar ». In la gestion intégrée des ressources naturelles renouvelables à Madagascar. Edition: CITE-CORUS-FRB- 2012, p. 219-228.
« Régime juridiques des forêts : Analyses, Réflexion et critiques ». Annales Droit Nouvelles Séries- Antananarivo. 2012. p. 57-80.
« Quel statut foncier spécifique pour les Aires protégées de Madagascar en vue d'un aménagement coordonné des territoires ? » co-rédigé avec Sigrid Aubert et Jules Razafiarijaona. In Revue Développement Durable et Territoire, 4, 2013, p.
« Quel statut foncier spécifique pour les Aires Protégées de Madagascar ? » co-authored with Sigrid Aubert and Philippe Karpe in the framework of the International Conference held in Aix Marseille on the theme: Droits de propriété, Economie et Environnement in June 2010. In Biodiversité droit de propriété, Economics and Environment, 2010, p. 243- 255.
« Pratique judiciaire dans le domaine foncier à Madagascar : une contribution à la théorie du droit dans le contexte d'un Pays en Développement » Article co-authored with Karpe P, Randrianarison M, and S, Aubert S ». Revue Droit et Culture, n°54, 2007/2. p. 213 -239.
« Acteurs du droit à Madagascar », In Droit de Madagascar LGDJ- Bibliothèque de l'Association Henri Capitant, 2021
« Critical Reflections on Definitions of Forests in Madagascar", Definitions of "forests" and the law in Global Perspectives » , A Critical Handbook. Being published (To be published)
Research topics
foncier
gouvernance
environmental politics
usages
Published at 25 July 2022