María Beatriz Greco
Invited Researcher of DEA Programme Stay in France: from September 23th to October 23th, 2022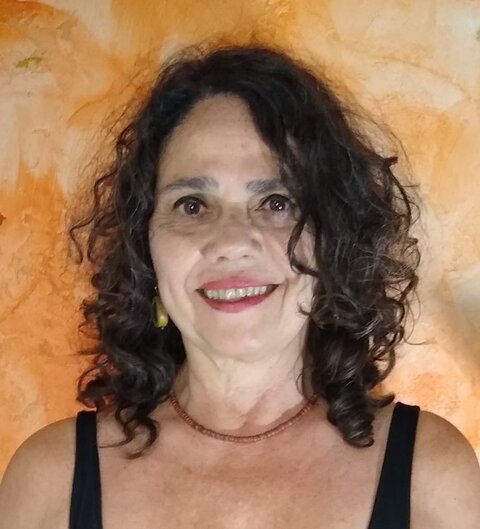 María Beatriz Greco conducts her interdisciplinary research between Philosophy, Educational Sciences and Psychology and she is mainly interested in issues related to pedagogical authority and emancipation processes in teacher education and training. She is a professor and researcher in Educational Sciences and Psychology at the University of Buenos Aires, Argentina. 
The project
Title: Policies, philosophies and regimes of trust in education and training
Keywords: Pedagogical authority, emancipation and education, institutional trustt
Selected publications
Books:
La autoridad como práctica. Encuentros y experiencias en educación y formación docente. Rosario, Homo Sapiens, 2022.
Dossier Autoridades que habilitan en la escuela. Ministerio de Educación de la Nación Argentina, 2021.
Equipos de Orientación Escolar. La intervención como experiencia. (Coord.) Rosario, Homo Sapiens, 2020.
Un dialogue avec Jacques Rancière. Une autorité émancipatrice. Paris, L'Harmattan, 2014.
El espacio político: democracia y autoridad. Acerca de una transmisión igualitaria, en diálogo con Jacques Ranciére. Buenos Aires, Prometeo, 2012.
Emancipación, educación, autoridad. Prácticas de formación y transmisión democrática. Buenos Aires, Novedades Educativas, 2012.
Critique au concept d'autorité chez Rancière. Paris, L'Harmattan, 2007.
La autoridad (pedagógica) en cuestión. Pensamientos sobre la autoridad en tiempos de transformación. Rosario, Homo Sapiens, 2007. Prix de la Fundación El libro.
Articles:
« Une philosophe du sensible. Laurence et ses gestes ». Revue Le Télémaque nro 61. https://www.cairn.info/revue-le-telemaque-2022.
"Tomada da palabra e conquista do tempo libre: uma entrevista com Jacques Ranciére". Coautoría con Do Valle, L.; Fonseca, J.S. Revista da facudade de educacao da USP. Educacao e Pesquisa. Entrevistas educ pesqui. 47. 2021. https://www.scielo.br/j/ep/a/hJpjH5QqsDN4RFdPbPgzXZP/?lang=pt#
 "Cartografías de encuentros entre salud y educación. Subjetividades contemporáneas en contextos de excepcionalidad". Anales de la Educación Común, Vol. 2 (1-2) 2021 https://cendie.abc.gob.ar/revistas/index.php/revistaanales/issue/view/670
 "La autoridad de la palabra en tiempos de excepcionalidad". Revista La Mosca nro 24. Escuela freudiana de psicoanálisis. Diciembre 2020. https://bibliotecaoscarmasotta.files.wordpress.com/2020/12/lamosca24-diciembre-2020.pdf
Autora del artículo "Intervenciones en tiempos de coronavirus. Subjetividades y tecnologías. Sobre tramas, espejos y prácticas". En la publicación de la IV Jornada de Educación y Psicopedagogía. La psicopedagogía en tiempos de interpelaciones. Buenos Aires, Facultad de Filosofía y Letras, Universidad de Buenos Aires, 2020. http://publicaciones.filo.uba.ar/sites/publicaciones.filo.uba.ar/files/IV%20Jornada%20de%20Educacio%CC%81n%20y%20Psicopedagogi%CC%81a_interactivo.pdf
 "Intervenciones institucionales: los equipos de orientación escolar y las políticas de democratización educativa en la Argentina. Historia reciente y desafíos futuros (2009-2015)" Revista Estado y Políticas Públicas. Flacso Argentina. Nro 13. Año 7. 2019.  pp. 167-185. https://revistaeypp.flacso.org.ar/
"Los gestos de lo político en educación y en las intervenciones psi en la escuela", en el libro del IV Coloquio Internacional de Psicoanálisis y prácticas socioeducativas, VI Simposio internacional en Infancia e Instituciones, IV Congreso de la RED INFEIES 2018: "Resistidas y desafiadas. Las prácticas en instituciones entre demandas, legalidades y discursos".
"Psicología y educación: historización de un discurso. El caso de la Dirección de Psicología comunitaria y pedagogía social de la Provincia de Buenos Aires". En coautoría con David Eichenbronner. Anuario de Investigaciones, vol. XXV, 2018, pp. 53-60. Universidad de Buenos Aires, CABA, Argentina. http://www.psi.uba.ar/investigaciones.php?var=investigaciones/revistas/anuario/trabajo.php&id=1036
"El trabajo de la autoridad en espacios educativos: transmisiones emancipatorias desde equipos de orientación escolar. Anuario de Investigaciones, vol. XXIV, 2017, pp. 117-124 Universidad de Buenos Aires, CABA, Argentina. https://www.redalyc.org/pdf/3691/369155966013.pdf
"Escritura y autoridad. Narrar escenas educativas en la construcción de una autoridad pedagógica". Saberes y prácticas. Revista de Filosofía y Educación. Publicación en línea del Centro de investigaciones interdisciplinarias de filosofía en la escuela (CIIFE) FFyL-UNCuyo / Centro Universitario. Mendoza, Argentina, 2017.
 "Construcciones de Autoridad pedagógica. Reflexiones sobre el vivir juntos en la escuela". Revista Diálogos pedagógicos. Nro 29. Vol 15. Avril 2017. Universidad Católica de Córdoba. http://revistas.bibdigital.uccor.edu.ar/index.php/prueba/article/view/1226.
"Políticas de democratización en las escuelas argentinas. 2006-2016". Revista Estado y Políticas Públicas. Nro 8. Año V. Mai-septembre 2017. http://www.politicaspublicas.flacso.org.ar/revista
"Los equipos de orientación en educación y sus escenas. Intervenciones en torno a formas democráticas de autoridad y nuevas institucionalidades". Infeies. RM, 6 (6). Investigaciones. Mai 2017: http://www.infeies.com.ar/bajar/I.3.Greco.pdf.
"Trayectorias educativas: el trabajo de los equipos de orientación escolar, desde la psicologí­a educacional contemporánea". Anuario de Psicología. Facultad de Psicología. UBA. Volúmen Nro XXII. Tomo I. 2016. Pp. 153- 160. http://www.psi.uba.ar/docentes_graduados.php?var=investigaciones/revistas/anuario/trabajo.php&id=899.
"Intervenciones de un equipo de orientación escolar, entre la habilitación de los sujetos y la creación de condiciones institucionales en una escuela de reingreso de CABA", en coautoría con Fernández Tobal, C.  Revista Relapae Dossier temático Inclusión educativa: enfrentando la desigualdad.  Año 2 Nº2 / Mai 2015 / DOSSIER. Pp. 87-98.
http://relapae.com.ar/wp-content/uploads/relapae_2_2_tobal_greco_equipo_orientacion_escolar.pdf
"Democracia y políticas emancipatorias: la pregunta filósofico-política por el lugar de la autoridad en el ámbito de la formación docente universitaria", en la Revista electrónica del Inst. de Investigaciones Jurídicas y Sociales Ambrosio Gioja. Nro 14, 2015. http://www.derecho.uba.ar/revistagioja/revistas/R0014A009F2015.pdf.
"La cuestión de la autoridad en el proceso formativo de estudiantes del Profesorado de Ciencias Jurídicas. Desafíos de la formación docente universitaria", coautoría con Andreozzi, M., Nicastro, S. Revista Academia Nro 23, janvier-juillet 2014. http://www.derecho.uba.ar/publicaciones/rev_academia/revistas/23/la-cuestion-de-la-autoridad-en-el-proceso-formativo-de-estudiantes.pdf.
"La construcción de la autoridad en las prácticas docentes. Visibilidades e invisibilidades. Investigación y formación: dos entradas posibles para una construcción". Coautoría con Jean-Charles Pettier. En Formación e Investigación. Becas Saint-Exupéry. Un programa de desarrollo profesional de formadores. Buenos Aires, Instituto Nacional Formación Docente, Ministerio de Educación de la Nación Argentina, 2014.  Pp. 116-123. http://cedoc.infd.edu.ar/upload/Libro_S._E__final_2015.pdf
"Exploraciones en psicología educacional. Escenas y configuraciones de la autoridad en contextos de enseñanza y aprendizaje", Anuario de Investigaciones en Psicología. Volumen XX. Facultad de Psicología. Universidad de Buenos Aires. Pp. 167-172. 2013. http://www.psi.uba.ar/accesos.php?var=investigaciones/revistas/anuario/anteriores/anuario20/20.php
"Una autoridad emancipatoria. Volver a pensar la autoridad en tiempos de transformación. Revista Uces. 2011. http://dspace.uces.edu.ar:8180/xmlui/bitstream/handle/123456789/1076/Autoridad_Greco.pdf?sequence=1
Research topics
formation
pédagogie
psychology
valeurs éducatives
Published at 29 July 2022