Global Philanthropy and Education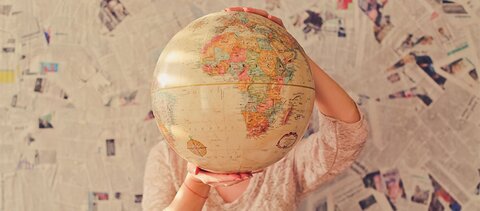 The size, scope and impact of philanthropic organizations on development assistance have never been greater. In the United States, recent data indicates that revenues, expenditures, and assets in the sector are growing. Foundations are experiencing strong growth, a second golden age comparable to the period when these organizations were gaining legal recognition. Despite a significant slowdown during the Great Recession, growth also characterizes the long-term trend of individual giving. Much more than an American phenomenon, efforts to document transnational trends in philanthropic, not-for-profit, and civil society-led initiatives reveal a burgeoning global model. This research project aims to highlight the role of American philanthropy in development aid through the relationship of American foundations with private and public universities, research institutes, cultural centers, schools and continuing education in the Global South, and especially in Africa. This research project is hosted by Fondation Maison des Sciences de l'Homme in Paris.
Philanthropy in education initiative
This initiative is organized and facilitated by NORRAG which has put together a global symposium series. The opening event took place in Geneva in November 2017, followed by a joint presention in Mexico City in March 2018, a symposium in Beijing in January 2018, and several upcoming events in South Africa and the UAE. We are currently working on an editing volume Philanthropy in Education: Diverse Perspectives and Global Trends. The volume includes chapters from authors with diverse voices on the many ways in which philanthropic actors are engaging not only with local education sectors, in a variety of countries including Brazil, Peru, Nigeria, the USA and India, but also larger trends in the sector such as new approaches to finance, the role of global policy partnerships and expanded possibilities for corporate social responsibility through corporate foundations. 
Fabrice Jaumont's participation in this symposium series is made possible with the support of Carnegie Corporation.
In Progress
Rethinking the Relationship between Foundations and Universities on Africa's Development Agenda. In N'Dri T. Assie-Lumumba (ed.) African Renaissance, Education, and Social Transformation: Endogenous Foundation, Historical Contingencies, and Purposeful Fusion for Africa's Progress. (CODESRIA Publishing, n.d., accepted). With Teboho Moja.
Collaboration in Development despite a Relationship of Unequals between American Foundations and African Universities in Natasha Ridge and Arushi Terway (eds.) Philanthropy in Education (Edward Elgar Publishing, n.d., accepted). With Teboho Moja.
Publications
Jaumont, F. (2018). Partenaires inégaux : fondations américaines et universités en Afrique. Éditions de la Maison des sciences de l'homme
Jaumont, F. (2016). The Dynamics of Collaboration between U.S. Philanthropic Foundations and African Universities in Alphin, Lavin, Stark, Hoker, Facilitating Higer Education Growth through Fundraising and Philanthropy, IGI Global.
Unequal Partners: American Foundations and Higher Education Development in Africa, 2016, Palgrave MacMillan (PDF)
Jaumont, Fabrice, and Jack Klempay. "Measuring the Influence of Language on Grant-Making by US Foundations in Africa". Reconsidering Development 4, no. 1 (2015): 4. (PDF)
Strategic Philanthropy, Organizational Legitimacy, and the Development of Higher Education in Africa: The Partnership for Higher Education in Africa (2000-2010). ProQuest 2014 (PDF)
L'influence des fondations américaines sur le développement des universités africaines (PDF)
Related articles from the researcher
The Growth of Philanthropy in China: From Education to Philanthropy to Philanthropy for Education by Fabrice Jaumont. NORRAG, Feb 2019
The Boom of Multilingual Education in China. FabriceJaumont.net, Feb 2019
Innovation and Childhood Education in China. FabriceJaumont.net, Jan 2019
China Global Philanthropy Institute in Beijing. FabriceJaumont.net, Jan 2019
Laoniu Children's Discovery Museum in Beijing. FabriceJaumont.net, Jan 2019
Arts Education and the Sun Future Foundation. FabriceJaumont.net, Jan 2019
Quelle est l'influence des fondations américaines sur les universités en Afrique ?. The Conversation, Feb 2018 (english version)
À New York, le difficile essor des filières bilingues arabes. The Conversation, Sep 2018
Published at 14 February 2019