Mariano Mestman
Invited Researcher of DEA Programme Stay in France: from October 3th to October 31th, 2022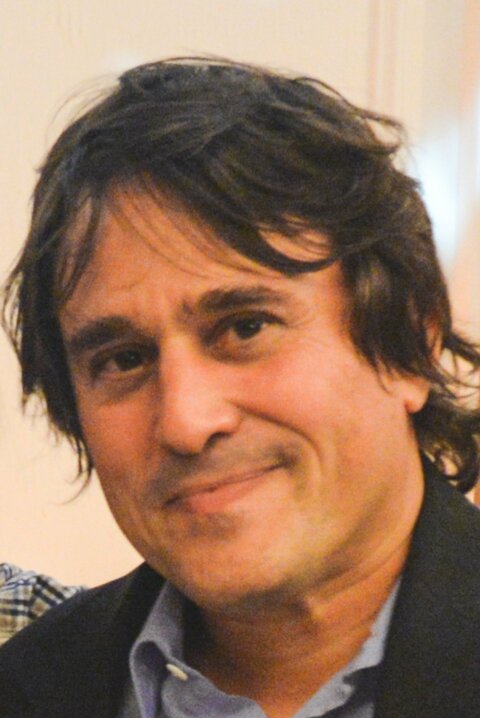 Mariano Mestman is head researcher at the CONICET (National Research Council) at the Instituto Gino Germani of the University of Buenos Aires, Argentina. He teaches and research about Italian, Latin American and Third World cinemas. His studies also include the history of the artistic avant-garde of the 1960s. He has done research work in film archives in Canada, Cuba, Italy and Mexico, among other places.
The projet 
Title: Santiago Álvarez and the Noticiero ICAIC in the INA archives.
The "Third World" between Cuba, Algeria and French militant cinema (1966-1974)
Keywords: Third World cinema, New Latin American Cinema, Artistic avant-garde, Long 60s
Selected publications
Books:
-Longoni, Ana and Mestman, Mariano, Del Di Tella a "Tucumán Arde". Vanguardia artística y política en el 68 argentino. Buenos Aires, Ed. El cielo por Asalto, 2000.
-Mestman, Mariano and Varela, Mirta (eds.), Masas, pueblo, multitud en cine y televisión. Buenos Aires, Eudeba, 2013.
-Mestman, Mariano, Estados Generales del Tercer Cine. Los documentos de Montreal, 1974. Buenos Aires, Red de Historia de los Medios-Prometeo, 2014.
-Mestman, Mariano (ed.), Las rupturas del 68 en el cine de América Latina. Buenos Aires-Madrid, Editorial Akal, 2016.
-Filippi, Alberto and Mestman, Mariano, Los condenados de la tierra (1966-1968). Una película entre Italia, Europa y el Tercer Mundo. Buenos Aires-Madrid, Editorial Akal, 2022 (Forthcoming)
Monographic editions of scientific journals:
-Mestman, Mariano and Salazkina, Masha (Guest Editors), Montreal, 1974: Rencontres Internationales pour un Nouveau Cinema. Special topic of the Canadian Journal of Film Studies/Revue Cannadienne d´Etudes Cinematographique, Vol. 24, No. 2. 2015
-Buchsbaum, Jonathan and Mestman, Mariano (Guest Editors), Documenting the Third Cinema (1968-1979): Overlooked and little-known documents around the Third Cinema, Framework, The Journal of Cinema and Media, Wayne State University Press, Vol.62, 2021.
Articles in academic journals:
-Mestman, M. "The Last Sacred Image of the Latin American Revolution". Journal of Latin American Cultural Studies, Volume 19, Issue 1, 23; 23-44.  London, Routledge, 2010. 
-Mestman, M. "The worker´s voice in post-1968 Argentine political documentary". Social Identities, vol. 19, ns. 3-4 (May-July 2013) London, Taylor & Francis, 2013; 306-323.
-Mestman, M. "Argel, Buenos Aires, Montreal: El Comité de Cine del Tercer Mundo" (1973 / 1974)". Revista Secuencias, núm. 43-44, Madrid, 2016; 73-93.
-Mestman, M. "L`ora dei forni ed il cinema politico italiano prima e dopo il 68". Imago. Studi di cinema e media, n.15. Roma, Universitá di Roma 3 / Universitá della Sapienza,2017,37-53.
-Mestman, M. "Between Political Film and Militant Video". Critical Arts, Vol.31, n.4,  Routledge-Taylor and Francis and University of South Africa Press, 2017.
-Mestman, M. "Cinema e testimonianza su Tlatelolco (1968). Voci e grida di Oriana Fallaci e degli studenti messicani", Parolechiave n.60, Fondazione Basso-Carocci Editore, Roma, 2018; 177 – 187.
-Mestman, M. "I dannati della terra / The damned of the earth: The Italian left facing the Third World on the eve of 1968", Journal of Italian Cinema & Media Studies, Intellect, Vol.9 (3); 2021; 385-410.
Book chapters:
-Longoni A. and Mestman, M. "After Pop, We Dematerialize. Oscar Masotta, Happenings and Media Art at the Beginnings of Conceptualism". En: Katzenstein, Inés (ed.), Listen, Here, Now. Argentine art of the 1960s.: Writings of the Avant-Garde, New York, Museum of Modern Art (MoMA), 2004; 156-172.
-Mestman, M. "From Italian Neorealism to New Latin American Cinema. Ruptures and continuities during the 1960s". In: Giovacchini, Saverio y Sklar, Robert, Global Neorealism 1930-1970. The Transnational History of a Film Style. University Press of Mississippi, 2011; pp. 163-177.
-Mestman, M. "Las masas en la era del testimonio. Notas sobre el cine del 68 en América Latina". En: Mestman, M. y Varela, M., Masas, pueblo y multitud en cine y televisión. Eudeba, Buenos Aires, 2013; 179-215.
-Mestman, M. y Ortega, M.L. "Grierson and Latin America. Encounters, Dialogues and Legacies". In: Deane Williams and Zoë Druick (editors), The Grierson Effect: Tracing Documentary's International Movement. London, Palgrave-Macmillan, BFI, 2014.
-Mestman, M. "Tracing the winding road of The hour of the furnaces in the First World".  In: Javier Campo and Humberto Pérez Blanco (eds), A trail of fire for political cinema. London, Intellect, 2018; 135-158.
-Mestman, M. and Moore, Ch. "On the Amateur Origins of Fernando Birri s Documentary School of Santa Fe", in: Salazkina, Masha and Fibla, Enrique (eds.), Global Perspectives on Amateur Film Histories and Cultures, Indiana, Indiana University Press, 2020; 149 – 168.
-Mestman, M "Every spectator is either a coward or a traitor: Watching The Hour of the Furnaces (in Argentina)". In: Malitsky, Joshua (ed.), A Companion to Documentary Film History, New Jersey,Wiley Blackwell, 2021; 437-460.
Research topics
aesthetics
cinema
visual ethnography
history of art
image
Published at 13 October 2022