Virtual Summit on Impact
Online conferences | November 16-19, 2020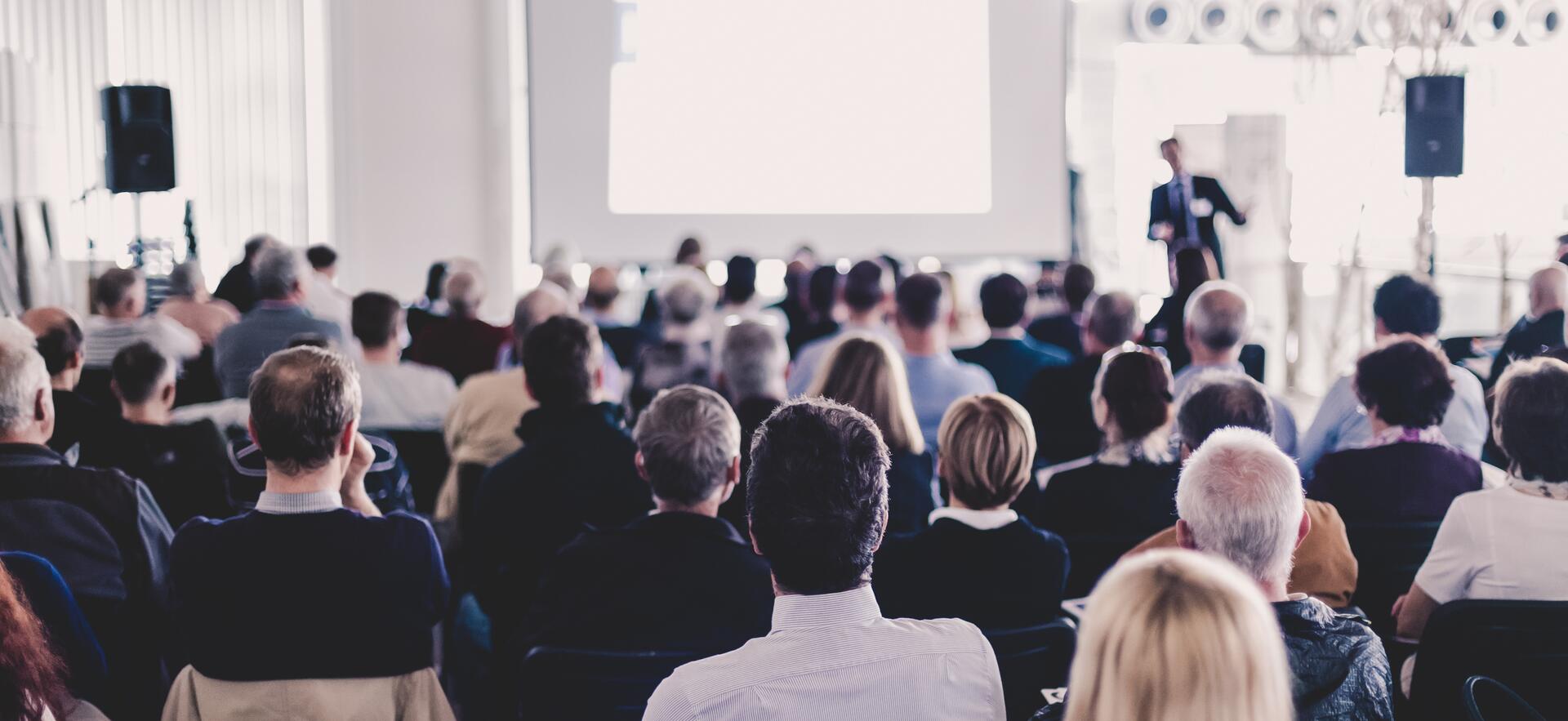 Building a Common Framework for Assessing, Understanding and Maximizing Impact
There is a rapidly growing gap between pressing public needs and available resources. Forward-thinking philanthropies, governments, and other organisations that invest to achieve targeted education, economic, and social outcomes are continuously improving the methods they use to predict and measure the real-world impact of programmes they fund. Focusing on impact achieved is a necessary step to ensure limited resources are used in smart and efficient ways and to identify opportunities to improve outcomes.
What is the best way to measure the impact of a programme or project? How and when is impact best measured? What are the best practices? What is the impact of different measurement strategies themselves? What measurement tools are available? Can new applications of technology improve impact measurement?
Developing a common framework for assessing, understanding, and maximizing impact is the goal of the first International Virtual Summit on Impact.
2 highlights:
Novembre 16-17 | Launch event of the European Funders for Impact (EFI), a joint initiative by the European Foundation Centre and the Fondation Maison des sciences de l'homme
Novembre 18-19 | Designing long-term strategies to promote impactful research on pressing global challenges, two-days meetings organized by the Fondation Maison des sciences de l'homme and dedicated to the measurement of impact in research activity
Watch & listen to our expert speakers with the video recordings of the 8 sessions now up on the Virtual Summit on Impact website:
Watch the video recordings of the Summit
Stay tuned #MaximizingImpact
---
European Funders for Impact | Launch event
November 16
4:00-5:30* pm | The meaning and measurement of impact
Paul Brest, Co-director of the Stanford Center on Philanthropy and Civil Society and former president of the William and Flora Hewlett Foundation
Saskia van den Dool, Managing Director, Adessium Foundation
Marco Demarie, Head of Planning, Research and Evaluation Dept., Compagnia di San Paolo 
Cristina Chiotan, Evaluations Manager, European Climate Foundation
November 17
2:45-3:45 pm | Strengthening the funder-grantee relationship to increase impact
Carole Frampton-de Tscharner, Organisational Development Lead International Partnerships Manager, PeaceNexus Foundation 
Lynda Mansson, Director General, MAVA Foundation  
Darius Polok, Managing Director of the International Alumni Center & Coordinator of the Bosch Alumni Network.
Q&A moderated by Hal Plotkin, Senior Scholar, Institute for the Study of Knowledge Management in Education (ISKME)
4:00-5:00 pm | State of the field
Lisa Hehenberger, Director, ESADE Entrepreneurship Institute
Leonora Buckland, Senior Researcher, ESADE Business School
Lucia Patuzzi, Knowledge Hub Coordinator, European Foundation Centre
Q&A moderated by Hal Plotkin,Senior Scholar, The Institute for the Study of Knowledge Management in Education (ISKME)
5:00-5:15 pm | Concluding remarks: Collaborating to increase impact – Next steps
Designing long-term strategies to promote impactful research on pressing global challenges
November 18
4:00-5:00 pm | The Value of the Humanities: Measuring the Impact of Liberal Arts Education
Dominic Regester, Program Director,  Saltzburg Global Seminar
Amy E. Hungerford, Executive Vice President for Arts and Sciences and Dean of the Faculty of Arts and Sciences, Columbia University
Pedro Cunha, Director of the Gulbenkian Program for Knowledge, Calouste Gulbenkian Foundation
Moderator: Emmanuel Kattan, Director of the Alliance Program, Columbia University
5:30-6:30 pm | The impact of capacity building initiatives on the next generation of young scholars, universities, and economical development of MENA region
Ragui Assaad, Professor, Research Fellow, Economic Research Forum
Moushira Elgezeri, Associate director, Arab Council for Social Sciences
Hillary Wiesner, Program Director for Transnational Movements and the Arab Region, Carnegie Corporation of New York
Safwan Masri, Director of the Global Centers, Columbia University
Moderator: Hal Plotkin,Senior Scholar, Institute for the Study of Knowledge Management in Education (ISKME)
7:00-8:00 pm | Supporting Strategic Grantmaking Through Knowledge Sharing and Collaboration
Jeff Ubois, Vice President, Knowledge Management, Lever for Change, MacArthur Foundation
Shelley Whelpton, Senior Managing Director, Arabella Advisors
LaVerne Evans Srinivasan, Vice President, National Program, and Program Director, Education, Carnegie Corporation of New York
Moderator: Dr. Lisa Petrides, Founder & CEO, Institute for the Study of Knowledge Management in Education (ISKME)
November 19
4:00-5:00 pm | Action based research activities in Migration
Marcello Scalisi, Director, Mediterranean Universities Union (UNIMED)
Claudia Natali, Head of Programme Development Support Unit, International Organization for Migration (IOM)
Luca Lixi, Migration and Mobility Policy Officer, DG Research and Innovation, European Commission
Moderator: Hal Plotkin,Senior Scholar, Institute for the Study of Knowledge Management in Education (ISKME)
5:30-6:30 pm | Methodological perspective on research impact assessment
Gilles Lhuilier, Full Professor of law, École Normale Supérieure & Head of Global Legal Studies Network, Fondation Maison des sciences de l'homme
Bernardo Rondelli, Founding Partner and Director, SIRIS Academic
Paula Adam, Head of Research, Agency for Health Quality and Assessment of Catalonia
Moderator: Hal Plotkin,Senior Scholar, Institute for the Study of Knowledge Management in Education (ISKME)
*Paris time
The Virtual Summit on Impact
is organised in partnership with
Online conferences
November 16-19, 2020
All the discussion will be held in English
Published at 16 November 2020