Dedicated to crime history and penal justice articles
To pay tribute to its founding president, the International Association for the History of Crime and Criminal Justice (IAHCCJ), with the support of the FMSH, established a prize to reward a novel article relating to the field of crime history and penal justice.
Conditions
The prize reward an article written by a searcher at the beginning of his/her career (doing his/her PhD or PhD for 2 years maximum at the date of submission to the review). Inside the given field, all subject are relevant.
The article must be written in French or in English and be unpublished.
The rewarded article will be published in the Crime, History & Societies review and the prizewinner will benefit from a €1 000 grant to help his/her research.
Application 
Manuscripts, along with a C.V. must be addressed before September 30th each year, to the Crime, History & Societies editor-in-chief, preferably by email (address below).
Paul Lawrence
Department of History - Faculty of Arts
The Open University
Walton Hall, MILTON KEYNES MK7 6AA
E-mail : CHS@open.ac.uk
---
Herman Diederiks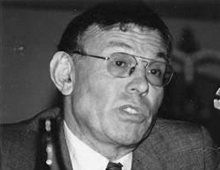 Herman Diederiks was an academic entrepreneur. Many of today's scholarly networks in the field of crime and justice history ultimately date back to his pioneer efforts. His interests even ranged more broadly, extending to demographic and oral history among other things.  Herman joined the department of economic and social history of the University of Leiden around 1970, at a time when it was common in Dutch academia to hire people for teaching who would complete their PhD later. He soon became secretary of the history section of the national Academic Council.
In 1973, together with Sjoerd Faber, Herman founded the Dutch Group for the Study of Penal History - an informal and diverse group of scholars and PhD-students who regularly met in order to discuss each other's work. In subsequent years interest in the history of crime and justice was growing in several countries. In 1977 Herman and the Dutch Group organized the very first international conference, held in Amsterdam and Leiden, devoted exclusively to this subject. The next year, under the aegis of the Maison des Sciences de l'Homme, Paris, Herman, together with Maurice Aymard and Pieter Spierenburg, founded the International Association for the History of Crime and Criminal Justice.
His major efforts continued to be directed at establishing scholarly contacts all over the world. Already by the early 1980s he got the nickname The Flying Dutchman. Throughout the 1980s and the first half of the 1990s he was the inspiring force behind several international conferences in crime and justice history as well as annual colloquia in the Maison des Sciences de l'Homme.
---
Crédits photo : © Collection Zoummeroff | Criminocorpus - Procès Stavisky (novembre 1935 - janvier 1936) : interrogatoire de Paul Guébin, ami de Serge Alexandre, directeur de la compagnie d'assurances "La Confiance-Vie"
Mis à jour le
08 February 2022