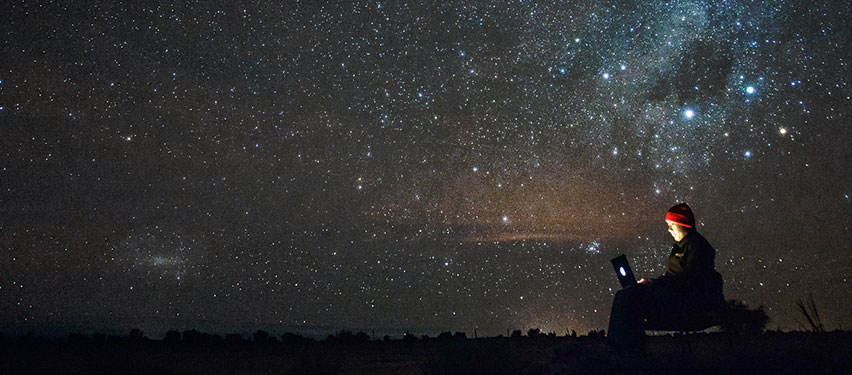 Digital Humanities - Call for projects 2018
The Research and Prospective Pole of the Fondation Maison des sciences de l'homme (FMSH), supports the creation of projects dedicated to innovative themes in the humanities and social sciences (SHS).
This call for projects is a new feature of one of the main missions of the FMSH, which is to provide scientific and material support to research projects that are in the early stages of their development and can use the support of the FMSH to develop further their scientific content, methodology, and research networks.
From this perspective, the Research and Prospective pole also offers laureates technical support so that, at the end of the period, they can set up larger projects, particularly with the ANR or major European research programs.
Theme: Digital Humanities
New spaces, new interactions in scientific libraries in the digital era.
The widespread use of digital mediums has profoundly changed learning, the dissemination of knowledge and scientific work. This change has been most marked in the configuration of physical space. Teaching spaces and libraries are being transformed and reconfigured in a way that breaks with traditional patterns; they highlight modularity and versatility, embrace new ways of using digital mediums and encourage new forms of sociability.
We are witnessing a multiplication what are commonly called third spaces (learning spaces, fablab, medialab, etc.) which are spaces of collaboration between public institutions, private companies and the public.
The "laboratory-library" of the FMSH is at the crossroads of these new and different spaces; it is a research-oriented place where doctoral students, post-doctoral students and senior researchers meet. It differs in this sense from learning spaces that are being developed in universities which are focused on a student audience, but also from medialabs, which use audiovisual devices (digital or not) and fablabs which are places of physical object design or digital services.
Its purpose is to provide researchers, future researchers, but also professionals in the public or private sectors with resources, digital devices with innovative user-friendly interfaces, as well as an on-site team with skill in documentation and technological services. This allows us to study, imagine and experiment new ways of working and collaborating in the social and human sciences in the digital age.
The FMSH is seeking proposals to build and implement digital tools and services, as well as supporting their acculturation, primarily within the scientific and operational community of the FMSH, to improve investigative and analytical capabilities of the SHS; but also to promote and facilitate collaborative interdisciplinary research linking SHS and new digital mediums.
Information
Only one project will be selected.
Administration will be carried out by the FMSH.
Previous laureates cannot re-apply.
Deadline: Completed proposals can be uploaded to the application portal at any time before the application deadline of June 15, 2018
Eligibility criteria
A specific scientific committee will analyse and proceed to a selection of applications regarding the following criteria:
The collaborative dimension, with small team of 3 to 6 person (among which the project coordinator is a statutory member of a research or higher education French or based in France institution; the others members can be doctoral student, post-doctoral or researcher without affiliation), recently formed around one of the two themes in question and likely to constitute larger research network.
The originality of the problematic and the approach with a special attention to interdisciplinary and international projects.
Financial and practical details
The project is finance for two consecutive years by a total of €20 000 (€10 000 each year).
The support concern the different expenses link to the project activities (travel, accommodation, restoration, events logistic expenses…), except wages and personnel costs.
Application procedure
Applicants will be required to submit an online application form:
Reach the http://projets.msh-paris.fr platform, and enter Project workspace;
You have to be registered on the online platform in order to use it. If you haven't created an account yet, you will be asked to.
Create your profile by filling Project manager contact information and then enter Create a project;
Select: Soutien aux projets scientifiques – appel 2018 ;
Fill all the information tabs on your project;
Then precise the team coordinator and the team members;
At the bottom of the project page, download as a digital pdf or zip file called Appel à projets 2018 – thématique, your application form that must includes
A detail description of the project (10 pages max) including the problematic, the methodology and the project objectives.
A detail and up-to-date Curriculum vitae of the coordinator and team members
A bibliography linked to the project
An estimated budget and a precise calendar
      8. You can save your application and complete it later or submit it definitely.
For any information on the platform or in case of you meet difficulties to use it, please contact fadili@msh-paris.fr .
Incomplete application forms or applications that do not match the above description will not be taken into account.
Recipient obligations
A progress report will be asked at the end of the first year. The teams also commit to provide a final report likely to be published as a Working Paper, an article or a book.
Regarding communication:

The FMSH logo must be on all communication documents
The financial support of the FMSH must be stipulated in every oral or written communication (programmes, posters, documents for the participants, articles).
Submission of the file and calendar
Applicants are required to upload their file on the platform before the application deadline of June 15, 2018
The results will be published at the end of june 2018.
For any information, please contact projets-rp@msh-paris.fr or 00331 40 48 65 39.
See also
---