Power and Influence: New Diplomacies
Power and Influence: New Diplomacies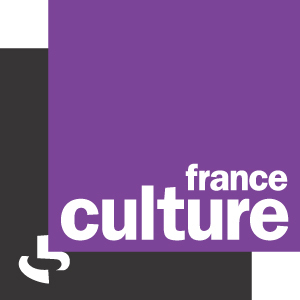 International Conference organized in partnership with France Culture. Held by the chair Géopolitique appliquée, by Michel Foucher.
9h00 Welcome
9h20-9h30 Introduction by Michel Wieviorka and/or Olivier Bouin, directors of the Collège d'études mondiales
9h30-10h45 Round Table 1: National powers and European influence
Andrea Kerbaker, écrivain (Italie)
John Holden, Visiting Professor, City University, Londres (Royaume Uni)
Justin Vaïsse, directeur du Centre d'analyse, de prévision et de stratégie du Ministère des affaires étrangères, Paris
10h45-11h Break
11h-12h15 
Roundtable 2:
Soft power in established powers
Yasushi Watanabe, Professeur, Keio University, Shonan Fujisawa Campus, Tokyo (Japon)
Alexandra de Hoop Scheffer, directrice du German Marshall Fund of the United States-France, Paris-Washington ; maître de conférences en relations internationales à Sciences Po Paris.
Jean Radvanyi, professeur de géographie, Institut national des langues et civilisations orientales (Inalco), Paris.
12h15-14h Lunch
14h-15H15 
Round-table 3:
Strategies of influence of emerging powers
Ting Wai, professeur au département de gouvernement et d'études internationales, Université Baptiste de Hong Kong (Chine)
Carlos Milani, professeur à l'Université de l'Etat de Rio de Janeiro (URRJ) – (Brésil)
Jean-Luc Racine, directeur de recherche, CNRS, Centre d'études de l'Inde et de l'Asie du Sud (CEIAS) de l'EHESS, vice-président d'Asia Centre, Paris.
15h15 - 16h Break
16h – 17h15 
Round Table 4:
Public Diplomacies in critical times
Andrei Kortunov, directeur du RIAC, Moscou et de la New Eurasia Foundation in Moscow (Russie).
Klavs A. Holm, ambassadeur permanent du Danemark auprès de l'OCDE, Paris
Michel Foucher, titulaire de la chaire de Géopolitique appliquée au Collège d'études mondiales, ancien ambassadeur / Chair of Applied Geopolitics at the Collège of Global Studies, former Ambassador.
Intervenants 
John Holden is a Visiting Professor at City University, London and an Honorary Professor at the University of Hong Kong. He is author of many works, including Influence and Attraction andDemocratic Culture, and is co-author of Cultural Diplomacy and The Cultural Leadership Handbook. He is a regular keynote speaker in the UK, the rest of Europe, North America, Asia, and Australasia. He also acts as an advisor to large cultural organisations such as the British Museum and Tate. More details can be found at http://www.johnholden.info/Welcome.html
Abstract
The internet revolution has redefined 'culture'; it is hard to draw boundaries between 'art' and 'commerce'; there is much more democratic production and consumption of culture. Technology has transformed the ability of people to meet physically and virtually. The content of the interaction is cultural; therefore culture has become a powerful factor in relations between states.
Cultural relations used to be elite to elite; then elite to mass was added, and now peer-to-peer is possible. New cultural actors such as cities and NGOs have emerged. BRIC countries are investing heavily in 'cultural diplomacy' while the West is retreating; paradoxically, such diplomacy is most effective when governments are not directly involved. Governments need to support international relations but not to control them. 
Carlos R. S. Milani is Associate Professor of International Relations and Political Science at the State University of Rio de Janeiro's Institute for Social and Political Studies (IESP-UERJ). He is also a research fellow with the National Science and Technology Council in Brazil (CNPq), and is currently Executive Secretary of the Brazilian Political Science Association (ABCP). Before going back to Brazil, he worked for UNESCO's Human and Social Sciences Sector between 1994 and 2002, in Paris. He was also an invited professor at Sciences Po between 1997 and 2002.
Ting Wai graduated from the Chinese University of Hong Kong and obtained his PhD in Political Science and International Relations from the University of Paris-X (Nanterre), France. Formerly Research Fellow at the Institute of Southeast Asian Studies, Singapore, he is now Professor of the Department of Government and International Studies, Hong Kong Baptist University. His research interests include domestic politics and foreign policies of China, and theories of international relations. He has published extensively on Chinese diplomacy, Sino-American relations, Sino-European relations, China and Korean Peninsula, China and Indian-Pakistan relations, proliferation of weapons of mass destruction in Asia, Chinese visions of regional cooperation, Chinese nationalism, Chinese nuclear strategy, Mainland-Hong Kong relations, and external relations and international status of Hong Kong. He was invited by the Department of State to visit the United States as part of the International Visitor Program, and also invited by the European Commission to visit Brussels, Stockholm and Athens as part of the European Union Visitor Program. He was a visiting professor or visiting scholar at Ateneo de Manila University, Harvard University, Oxford University, Institut d'Etudes Politiques of Lille, and University Montesquieu Bordeaux-IV, France. He is a member of the editorial advisory board of two academic journals. Since 2006, he is the President of the Hong Kong Association for European Studies.
Michel Foucher
Abstract
L'influence « à la française » n'est ni le soft power ni le rayonnement : ni coercition ni imposition unilatérale de ses vues et valeurs mais effort d'ouverture aux courants du dehors, d'interaction et d'échanges mutuels. Etre influent, c'est produire des idées intéressant les autres et les mettre en oeuvre avec eux. Elément-clé de la politique de puissance, l'influence résulte de notre capacité à nous inscrire dans le mouvement du monde sans renoncer à être ce que nous sommes. Subtil équilibre entre tradition (qui fonde la perception des autres car l'image extérieure d'une nation évolue lentement) et modernité (être contemporain). Influer c'est injecter des idées et risquer des initiatives, formuler des règles et imaginer des scénarios dans un cadre collectif, agir comme décideur et être perçu comme tel, avec quelques autres. Ne pas cesser de penser le monde. L'analyse du développement du concept d'influence en France depuis la fin du XIXème siècle révèle qu'il s'agit d'abord d'une géopolitique, une voie de réaffirmation dans des contextes critiques et des périodes de transition historique, comme celle que nous vivons aujourd'hui en Europe. 
Andrey Kortunov is the Director General of the Russian International Affairs Council (RIAC), the President of the New Eurasia Foundation and Information Scholarship Education Center (ISE). Mr. Kortunov graduated from the Moscow State University of International Relations and pursued postgraduate studies at the Institute for the U.S. and Canadian Studies (PhD in History) where he served as Deputy Director and Head of the Foreign Policy Department. Key academic interests: international affairs, foreign and domestic policy of Russia, Russian-American relations. He was a Visiting Professor at American universities including the University of California (Berkeley) and the University of Miami. Andrey Kortunov is an author of more than 120 publications, focused on US-Soviet/Russian relations, international security issues, and Soviet/Russian domestic and foreign policy.
Andrea Kerbaker is a well-known Italian writer, whose works have been translated into numerous languages, including Korean and Japanese, and a regular contributor to Italy's mainly newspaper, Corriere della Sera, with comments on the country's cultural life. He has been working for the Italian private industry, beginning with Pirelli, the tyre and cable manufacturer, where he remained as PR Director until 2001. He then joined Telecom Italia as MD of Progetto Italia SpA, a limited Company in charge of all cultural and CSR activities for the Telecom Group. With an annual budget of 30 million Euro, the Company has developed a new model for corporate relations through cultural and social commitment. Since 2007, he chairs his own Company, Immaginazioni, dealing with cultural initiatives all over the country. A former advisor to the Italian Minister of Culture, he is a Member of the Board of many Italian cultural Institutions and charities, such as Fondo Ambiente Italiano (the Italian equivalent of the English National Trust) and  the Academy of la Scala Opera House. 
Abstract 
Italy's extraordinary cultural heritage is beyond comparison. For centuries, it has been the country's key factor of success, closely linked to its image and successfully promoted on the international scene.
But having to live with such a unique heritage for more than 2,000 years can also be a disadvantage: if locals get used to it, they may only maintain it, without making the effort to keep astride of the times. This leads inevitably to a certain loss of glamour for the contemporary public.
That is exactly what Italians have done with their heritage: "It's there - they thought - like it has always been, and nobody can ever change that. So there is no need to make any change".  Due to the absence of real international competitors, for a long time this attitude did not affect the country's leadership position. But in the last 50/70 years, many other countries have decided to play their cultural card in order to attract more international tourism. In a global world, where travelling is easier than ever, the role of Italy has changed quickly.
The difference is there to be seen: until the Second World War, people from all over the world used to consider Italy as the place for their cultural trips, while today it is only one of the possible destinations. Moreover, due to its unstable political situation, the country has lost out in terms of image. Numbers sadly confirm this trend: at the beginning of the Seventies, Italy was still the top destination for international tourism, today it is N. 5, after France, the US, Spain and China.
The challenge is to regain its earlier position in this ranking by correctly exploiting all market tools which have been neglected over recent decades, a process which must needs be implemented by all Italian institutions, both in the private and in the public sector.
Jean-Luc Racine est directeur de recherche émérite au CNRS (Centre d'Etudes de l'Inde et de l'Asie du Sud de l'EHESS) et vice-président d'Asia Centre, après avoir été directeur scientifique de la Fondation Maison des Sciences de l'Homme. Il travaille sur les dynamiques internes de transformation de l'Inde contemporaine, sur les modes d'insertion de l'Inde émergente dans le nouvel ordre mondial, et sur la géopolitique de l'Inde et du Pakistan. Il siège au comité de rédaction d'Hérodote, au conseil scientifique de Questions internationales et au comité éditorial de The India Review. et préside le conseil scientifique de la BULAC. Il a publié ou dirigé une quinzaine d'ouvrages, et  pilote depuis 2013 l'annuaire Asie de la Documentation française.
Abstract
Dans la boîte noire où se définissent les stratégies d'influences de l'Inde, de multiples mécanismes sont à l'œuvre. Une première ligne cherche à combiner d'une part, l'image de l'Inde émergente et technologique (savoir-faire informatique, programmes spatiaux) qui peut prétendre demain à la puissance, et d'autre part le prestige de l'Inde patrimoniale, inscrivant dans l'épaisseur de l'histoire l'une des grandes civilisations humaines. Un troisième volet joue des défis auxquels est confrontée l'Inde dont les dirigeants aiment à la présenter comme le porte parole des pays marginalisés dans le système mondial et toujours en quête du développement humain. La mise en œuvre de cette combinatoire s'appuie sur une diplomatie d'influence délibérée qui fut longtemps culturelle et politique et qui s'est donnée récemment de nouveaux outils tels que « public diplomacy » et aide au développement. Elle s'appuie aussi sur les dynamiques propres aux initiatives privées, dont Bollywood n'est qu'un élément. Au point de rencontre entre société civile et stratégie politique, le recours à la diaspora indienne des Etats-Unis est exemplaire. New Delhi joue ici aussi bien sur le sentiment identitaire de migrants ayant réussi et sur leur « nationalisme à distance » que sur les pratiques du lobbying économique et politique, dans les milieux d'affaires comme au Capitole.